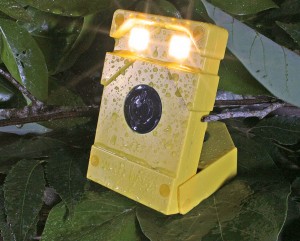 By
green
The problems of conventional kerosene lamps used in poor communities all over the world are many: indoor air pollution, environmental sustainability, fire hazards, low educational outcomes, and high fuel prices. Swapping these inefficient, pollution-ridden lamps out for renewably-powered solar lighting has never been easier or more effective thanks to the social entrepreneurs behind the WakaWaka Solar Lamp. Developed by Off Grid Solutions and touted as the single most efficient solar lamp on the planet, the WakaWaka Solar Lamp not only has sustainable sponsored lamp program for retail sales, they're now launching some amazing non-profit partnership programs to make distribution easy and extremely effective. Given WakaWaka's goal to deliver their lights to 1.5 billion people worldwide living off the grid, these programs should be a big step forward for them!
The WakaWaka Solar Lamp's Many Opportunities for Involvement
Kerosene lamps, while functional, have caused nothing but trouble for those living at the bottom of the pyramid. Kerosene is relatively expensive for those living in extreme poverty and extreme polluting. While many charities have tried to encourage the shift to solar, other disappointments have prevented widespread adoption. The high cost of buy-in, charging capabilities, and energy storage disappointments have left many disillusioned with the idea of solar lighting. This is especially true for non-profits working in communities where wasted investments can have a devastating impact on levels of trust.
The WakaWaka Solar Lamp sidesteps these challenges easily by providing exceptional performance in even the most demanding conditions. It's durable, lasts for 16 hours with a full day's charge, is water resistant, and has five light modes making it extremely practical. Plus, it's powered by three rechargeable AA batteries (included), making it easy to use for years and years.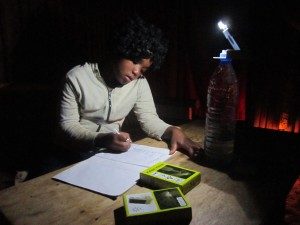 Solar Lighting for the Energy-Poor Just Became Cost-Competitive with WakaWaka
So WakaWaka has solved functionality problems with solar lighting. Now they're working on making them super affordable for those living in darkness. To start, Off Grid Solutions donates $10 to the WakaWaka foundation for every WakaWaka purchased on the Wakawaka4light site.  The WakaWaka retails for $49.00 but is available on the Wakawaka4light site for just $39.00 including free shipping.   Anyone can take a WakaWaka Solar Lamp home for themselves, and as a result, they'll trigger the sponsorship of two WakaWaka Solar Lamps to families living without light!
But WakaWaka is going even further by offering two non-profit pricing programs to further reduce the costs of their lights. The direct-to-non-profit pricing program provides low minimum purchases (4 case packs or 96 WakaWaka Solar Lamps) for registered 501 C3 organizations. The per-unit costs of this program make WakaWaka Solar Lamps extremely affordable for non-profits that either donate lamps to families or offer them at a subsidized rate.
Further yet, WakaWaka will offer non-profits that sell WakaWaka Solar Lamps to their constituents a way to fundraise by retailing the WakaWaka Solar Lamps using a host of provided tools – landing pages, email templates, and web-based marketing solutions. This program allows non-profits to earn credit applicable to future WakaWaka purchases at non-profit pricing.
To further sweeten the pot and boost non-profit collaboration, WakaWaka's programs will encourage two or more non-profits to work together to purchase their lamps with even lower per-unit pricing. A non-profit that takes advantage of both programs plus the collaboration incentive can easily finance the purchase of thousands or millions of lamps for nearly nothing.
To learn more about how qualified non-profits can take advantage of Off Grid Solutions' programs for non-profit organizations, you can contact Victor Brandstetter, Senior Partner Digital Concepts 2.0 at [email protected] or 925-437-8345.